So, it's Doom House Act VII. It's late in the game, but things are finally starting to speed up now - brace yourselves, because this is a good one.
First of all, let me remind you of the state of the diagram.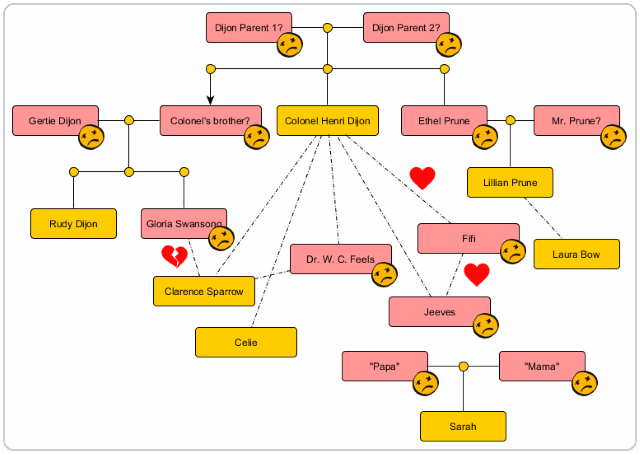 With not too many targets or suspects left, there is finally a real sense of tension beginning to build, and anyone might be next to go. Why did the act switch over when I knocked on the door, anyway?
( Colonel's Bequest - Act VII )